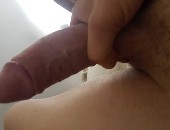 User Information:
Username:
SickMe
Location:
The Netherlands
Sexual Orientation
: Bi-Sexual
City
: Eindhoven
State
: NB
A little about me...
KIK: SickMe666
Only the sickest shit will grab my attention.

Sex with...
Women, men, bi, gay, shemales, queer, genderqueer or non-binary, couples, transgenders, transsexuals, intersexuals, pansexuals, polysexuals, dragkings and dragqueens (transvestites), gender fluid, cross dressers, sissies,......

Craving...
orgy, groupsex, gangbang, double fisting, extreme fisting, deep anal fisting, punch fisting, insertions XXXL, femdom fisting/huge strapon, huge gapes, brutal stretching, anal/pussy destruction, sucking prolapse, enema, bestiality, piss, scat, repacking, shit fisting, squirting ass/pussy, fucking machines, belly bulging, prostate massage, eating pussy, rimming ass, sucking cock, farting holes, watching porn, abusing fuckmeat/abused as fuckmeat...

Shock me with your sickest, most disgusting, and forbidden depravity.
SickMe's Recent Uploads